Our Leadership Team
At Grace Family Church we are large enough to serve you, and small enough to know you. Our leadership team, headed up by Pastor Keith Manley is here to equip the saints to do the work of the ministry. We are blessed with a fine staff of leaders called to serve the Kingdom.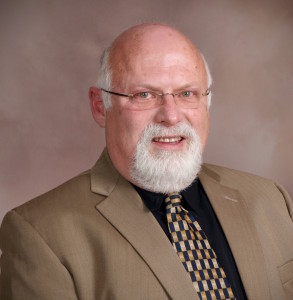 Pastor Keith Manley
Pastor Keith & his wife Cathy founded Grace Family Church on June 10, 1984 and he continues to serves as our lead pastor. Along with his ministry of the Word, Keith also writes and records contemporary christian music, and his songs are recorded by a number of christian artists. Keith & Cathy have been married for 38 years and they have one son and two daughters. Cathy works in the Rockford school district as a school nurse.

Dan Nied
Assistant Pastor
Dan Nied has served Grace Family Church as assistant pastor since 1990, Dan has served in our children's ministry and he also ministers in the pulpit on Sunday mornings.

David Rydell
Assistant Pastor
Pastor Dave has been associated with Grace Family Church almost since its inception. Dave teaches our adult Sunday School and ministers in the Pulpit.
Email Us At:
Pastor Keith: pastor@gracefamilychurch.com
Pastor Dan: dan@gracefamilychurch.com
Pastor Dave: dave@gracefamilychurch.com